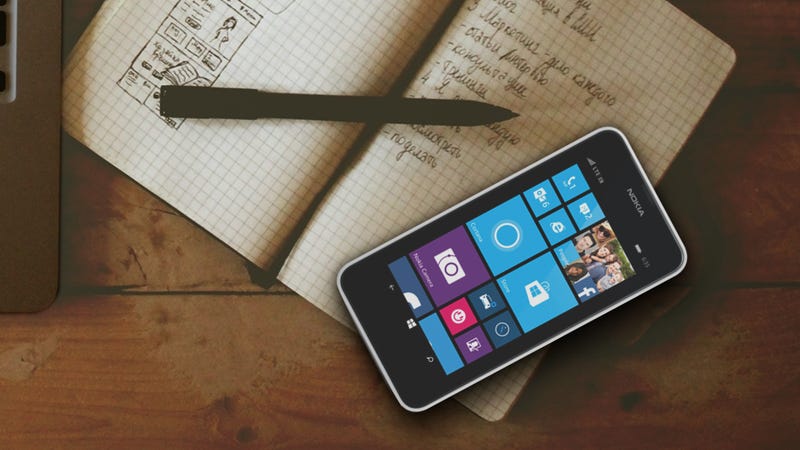 Thought life after the holidays would calm down a little? Ha ha, good joke. You're very funny — not that you have much time to be funny these days, because you're absolutely drowning in work. Whether your workload involves creating financial reports or wrangling second graders, dealing with the new year's new work has probably got you feeling in over your head right now.
But luckily for you, your phone also doubles as a life raft (not literally). Your smartphone can help you get everything you need to get done done in a timely fashion, eliminating the need to apologize to friends for flaking out, or convince your boss that your dog ate your TPS report. So make sure your phone is charged up, because it's going to be the only tool you need to obliterate your to-do list, finish all your work, and make it through to the other end of yet another action-packed day.
Problem #1: You're Overbooked
Your annual office cocktail party where you have to impress all the boss's bosses. Your best friend's 30th birthday. Your niece's tap dance recital. It is absolutely essential that you show up for every one of these events, or business relationships will be ruined, friendships will be severed, and tap shoes will be thrown. And did I mention that they're all on the same night? Who even knew they taught children to tap dance any more? You've got a lot going on here.
Unfortunately, cloning yourself is still out of the question, but with Cortana at your side on your Lumia 635, you won't have be three places at once. She'll help schedule your three-pronged attack plan by pinging you when it's time to move to your next event and checking traffic for the fastest route as you navigate. She'll even remind you to pick up that bottle of wine your best friend requested. (Translation: demanded). Now the only thing you have to worry about is making sure your outfit is comfortable enough to allow you to sit through your niece's 20-minute "I'm a Little Teapot" routine.
Problem #2: Your Job Is Eating Your Vacation
You promised your family that this would be the year you'd have a vacation. A real-deal family vacation. No trips to grandma's house or bringing them along to a business conference — just you guys, the open road, and possibly a stop at a wizard-themed theme park. But how can you prep for your first actual vacation in forever when you have to also prep a week's worth of budget reports before you leave, and buy all the stuff your family trip requires?
Before you have a Clark Griswold-style meltdown, divide and conquer your vacation duties by sharing your shopping and to-do lists with family and co-workers via OneNote. It lets you pull webpages, photos, typed and handwritten lists, and vacation planners into a single, intuitive digital binder that's a snap to search, even when you're looking for text within photos. Best of all, it works on every device and syncs seamlessly, so you can cross "update list" off your list.
Another bonus for those with a Lumia: the acclaimed Word Flow keyboard makes autocorrect embarrassments a thing of the past — and makes it easier than ever to fit some work in on the fly while you're standing on yet another endless shopping line.
Problem #3: You're Beyond Exhausted
Being an awesome friend who is amazing at your job has one bad side effect: you are completely, utterly exhausted. When's the last time you spent some time just recharging your batteries?
There's only one surefire way to do this: by watching a movie. Yes, it has to be one you've already seen — your brain is too fried to start absorbing the year's newest prestige pics. But what if you don't have the time to sit down and unwind in front of the TV? Make the most of a commute and rediscover a light-hearted retro classic like Clueless, Wayne's World, or Romy and Michelle's High School Reunion on your Lumia, which offers blazing fast speeds and a beautiful 4.5" display (perfect for catching downtime entertainment without having to lug around a computer the size of the one you used in the '90s). You'll feel like a kid (or at least an awkward teen again) in no time.
Problem #4: You Waited Till the Last Minute
You've spent months thinking up the perfect anniversary gift. You've combed through endless webpages, read a million gift guides, and finally figured out the item that best symbolizes your love, commitment, and ability to silently watch TV together. Of course, by the time you actually get it together to pick up the gift, it's sold out. Oh, man. Is this going to end even worse than that anniversary where the only place you could get dinner reservations was Applebee's?
Remember your virtual assistant Cortana? Let her save your relationship for you. All you have to do is ask, and she'll cheerfully help you locate the nearest place to get what you need — and will even dial the store up for you so you can make sure it's in stock.
Don't worry, it will all be over soon. Even if it's hard to see the light at the end of the tunnel right now, having the Lumia 635 in your pocket will make your holiday woes significantly less woeful. Just keep your chin up, your phone charged, and let Cortana bring you back from the brink when you're getting ready to cancel the whole thing once and for all.

Anna Schumacher has written for Cosmopolitan, Refinery29, Esquire, and more. Her debut novel, END TIMES, is out now from Penguin/Razorbill books. Follow her at @SchumacherYA.
This post is a sponsored collaboration between Microsoft and Studio@Gawker .