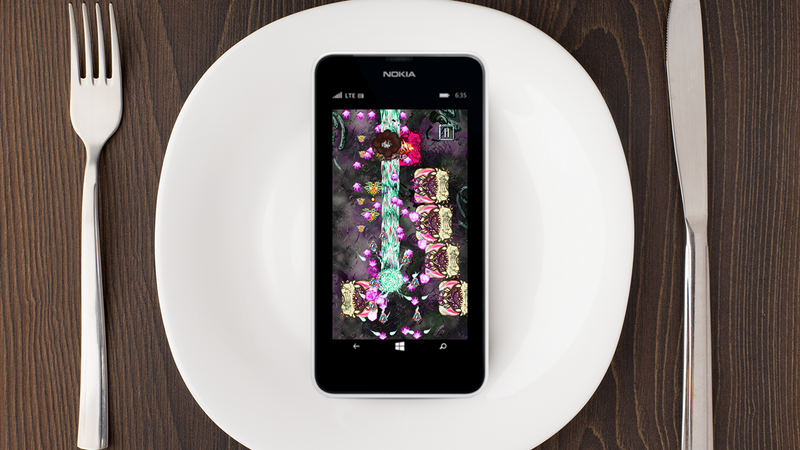 Cookies! Presents! Grandma! The pleasures of a holiday spent at home are well documented. But even during the most wonderful time of the year, the bosom of your family presents its stresses. This year, keep your phone at the ready: tuning out the chaos and retreating into a few choice games is a surefire way to conserve your yuletide spirit.
With your Lumia 635 hidden under the table during dinner, you'll have every distraction you need when all that togetherness becomes overwhelming. The Lumia offers a wide array of mobile games — both old standbys and more offbeat options — that will keep you blissed-out from the moment you set foot in your childhood bedroom all the way through the endless bus ride back to real life.
---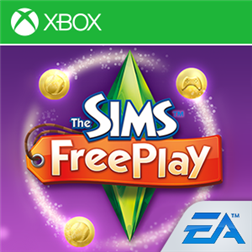 Sims Freeplay
Ever wish you could swap out members of your real family for your favorite virtual ones? Join the club. Sims Freeplay lets you do just that, tasking you with building, expanding, and managing your pint-sized household of tiny humans. When your real family does things like wet themselves, set fire to the kitchen, and argue with each other? Not so fun. But when your Sims do it? It's a blast!
---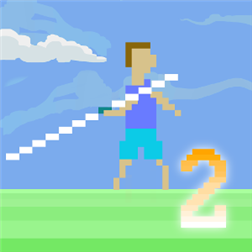 Javelin Masters 2
We know it's tough, but resist the overwhelming urge to grab your fork (or spicy chicken wing, or Lumia 635) and hurl it across the table at your obnoxious little brother. Instead, focus that energy on Javelin Masters 2, a simple but addictive one-touch game that'll grab your attention and burn off some extra wrist calories in the process.
---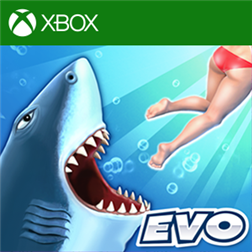 Hungry Shark Evolution
Take your mind off of your growling stomach and the many "don't spoil your appetite" hours until holiday dinner by unleashing some major NOMNOMNOM action on beachgoers instead. Hungry Shark Evolution lets you flex your fins as a giant aquatic man-eating machine, scarfing down swimmers and terrorizing the seaside populace to stay alive. It's cheaper than an actual vacation to the Bahamas.
---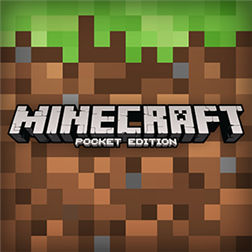 Minecraft - Pocket Edition
With Minecraft - Pocket Edition, being snowed-in with your family doesn't mean you can't dig out and head to a place far, far away. Whether that means going underground to take out your aggression on a bunch of subterranean monsters or constructing your own virtual safe space high above the treetops, the empty, wide open world of Minecraft makes an ideal change of pace when you find yourself cooped up at home with a zillion antsy family members.
---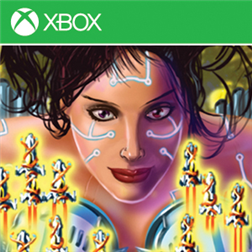 Shoot 1UP
Aside from putting a very fresh spin on the twitchy arcade shooter genre, Shoot 1UP is packed with maximum WTF weirdness to freak out your family with. Its core 1UP mechanic adds a new clone ship to your fleet with every power-up, boosting your bullets and the on-screen craziness as you amass extra lives. The bizarre scenery and insane boss battles are just icing on the cake — and when grandma asks "What are you doing?" you can honestly answer "battling a giant demonic space uterus with a fleet of my own clones."
---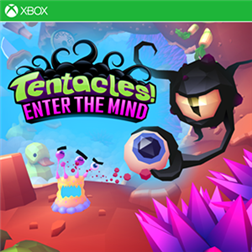 Tentacles: Enter the Mind
When you've gorged to the point of entering a hallucinatory food coma, it's a good time to break out Tentacles: Enter the Mind. This charmingly oddball offering, which is only available for Windows Phone, puts you in control of a creepy little tentacle beast tasked with exploring and navigating the inner workings of the mind. It's a trippy, colorful landscape you'll zip through by stretching your tentacles to different objects and propelling yourself forward, like, deeper into the subconscious. Or whatever.
---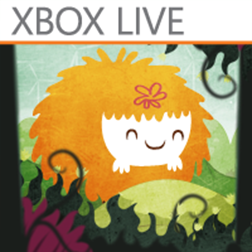 Mush
Speaking of artificial mood enhancers, Mush is a Windows Phone-exclusive puzzle adventure game that's all about feelings. Help your cutesy little critter navigate a colorful storybook world by changing its mood to impact its abilities. The best part? While you carefully monitor the emotions of your virtual creature, you can conveniently avoid all the actual feelings dredged up by being back at home. Save those for the therapy session come January.
---
Also, don't forget! Using the Xbox 360 and Xbox One SmartGlass apps, you can connect your Lumia directly to your consoles to stream media, interact with Xbox One games to access cool perks like maps, and even use your phone as a remote for both systems. Hardcore achievement hunters will be happy to learn that any Xbox Live enabled games you play on your Lumia will earn your Xbox achievements and points towards boosting your gamerscore.
This year, as you get ready to brave the holidays, keep a placid smile on your face and your Lumia 635 charged. And when the turkey starts flying, just swipe, tap, tap some more, and stay calm.
Nathan Meunier is a journalist and freelance writer who covers video games, technology, and geek culture. He's also the author of Up Up Down Down Left WRITE: The Freelance Guide to Video Game Journalism, which is out now on Kindle and in print.
This post is a sponsored collaboration between Lumia and Studio@Gawker.